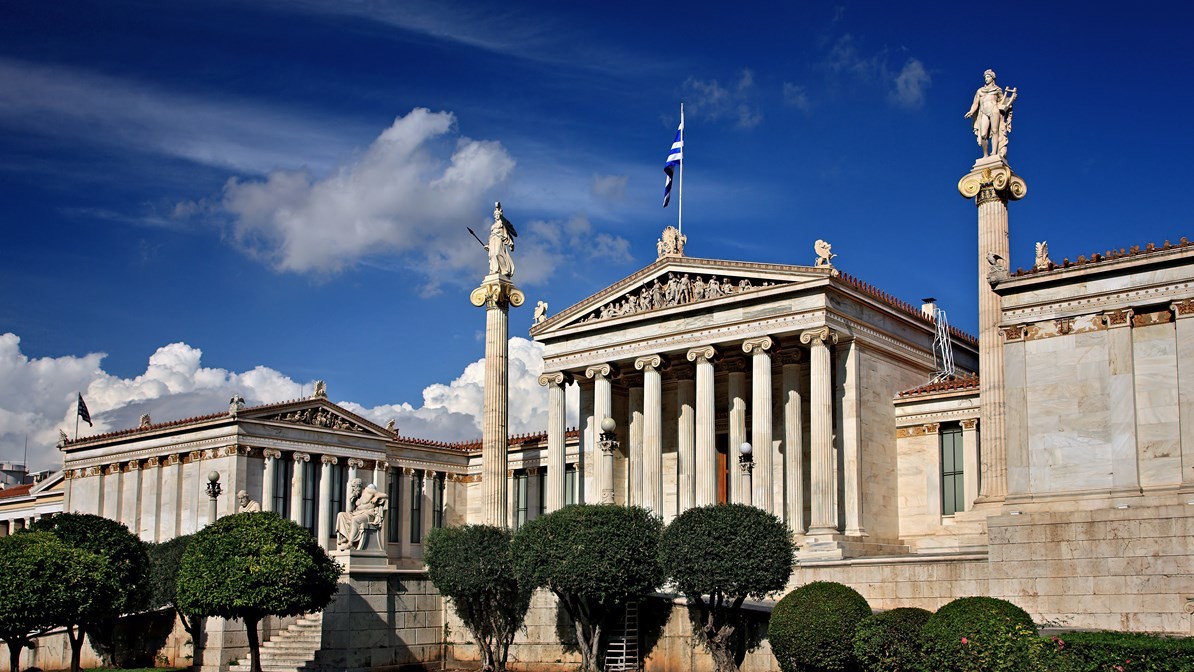 Still on the list of best Universities in Europe, The University of Athens is one of the largest public university in Greece, Europe. What more should you know about the university of Athens? and  how much would it cost of study in the University of Athens? Find out the answers to those two questions and more in this article.
About The University of Athens
Location; The University of Athens is situated literally in the heart of downtown Athens.
The University of Athens is the largest state institution of higher learning in Greece and one of the largest universities in Europe. Like all other universities and Greece, it is an autonomous public law legal entity and all important political issues are determined by the Ministry of National Education and Worship. Maintaining its academic autonomy, it fully respects the right of everyone to a free education, guaranteed by the Constitution. This is possible because it is funded by the state. In addition, it is progressively benefiting from its assets and legacies, as well as the financing of research projects with national and international partners. All funds are invested in the management and operation of educational programs,
Schools and departments in the University of Athens
The University of Athens has about 9 schools of study and around 44 departments.
Some of them are:
Faculty of Law
School of Economics and Politics
School of Philosophy
Science school
School of Health Sciences
School of Education
School of Physical Education and Sports Sciences
School of Agricultural Development, Nutrition and Sustainability
School of Theology
What Makes Athens A Good Place To Study?
Student life in Athens
First of all, Athens brings together 6 major universities . Suffice to say that student life in the Greek capital has nothing to envy its European counterparts. In addition, it is safe to say that the student life in Athens is lively. There are organized activities in the universities there to make student life enjoyable.
Next, Athens is a city that is in constant motion .
There is always something to do, to explore. The museums alone can keep you occupied during your stay, and that's not to mention the nearby sea , and the countless bars and taverns lively from morning to night.
A reasonable cost of living.
In addition, the price of living is rather low , especially if you consume local, which is not negligible as a student. It is quite possible to find accommodation for around 150 €, the transport card is only 15 € per month and many discounts allow you to travel at a very low price. As for food, you can eat inexpensively in Athens .
Read also: University Of Crete: Ranking, Fees and Requirements
The Weather Condition in Athens Is Great
You know, one of the things most international students struggle to adapt with when studying abroad is the change in weather condition. But it would be easier to adapt here in Athens, because, the weather condition is great. The advantage of Athens, in addition to its cultural grandeur, is its beaches a few minutes by tram. With its very favorable weather, you can go to the beach until the end of November, and return there in February!
The Cost Living in Greece
The of living in Greece is not so expensive. But you should note that the cost of living also depends on the student's lifestyle. Generally, the cost of living in Greece is estimated at 600 Euros per month. That cost includes food, books, transport, accommodation, and a few other basic needs.
Language Used For Teaching in The University of Athens
Majority of programs here, are taught in Greece. Very few others are taught in foreign languages as English.
Tuition fee
Tuition fee for graduate degree is about 807USD per year.
ADMISSION REQUIREMENTS
The admission requirement in The University of Athens varies depending on the program you wish to study.
FOR UNDERGRADUATE PROGRAM
– Two passport-sized photos
– An original school leaving certificate certified by the competent educational authority in your previous school.
– Proof of citizenship or place of origin.
– An official statement to state stating that you have not been enrolled in any university in Greece before.
– Also, a Visa or stay permit
Note: During the application for admission into a bachelor degree program in Greece, you will be required to submit your application through the Hellenic Ministry of National Education and Religious Affairs with these documents:
FOR POSTGRADUATE PROGRAMS
– Proof of completion of your undergraduate and graduate studies.
–  A proof of proficiency in Greek
– However, if you which to study any of the few English-taught programs, you would be required of a proof of proficiency in English.
– A type- D  visa is required from a Greek consulate.
Other Documents needed includes:
– Proof of funds
– Medical and Police report
– Academic transcript etc
Read also: University Of Helsinki: Ranking, Fees & Requirements
List of Other Universities in Greece
Technological Education Institute of Kalamata
Technological Education Institute of Kavala
Technological Education Institute of Kozani
Technological Education Institute of Lamia
Technological Education Institute of Larissa
Technological Education Institute of Mesologgi
Technological Education Institute of Patras
Technological Education Institute of Serres
University of Athens
University of Indianapolis in Athens
University of Macedonia
University of Piraeus
University of Thessaly
Yorker International University, Athens